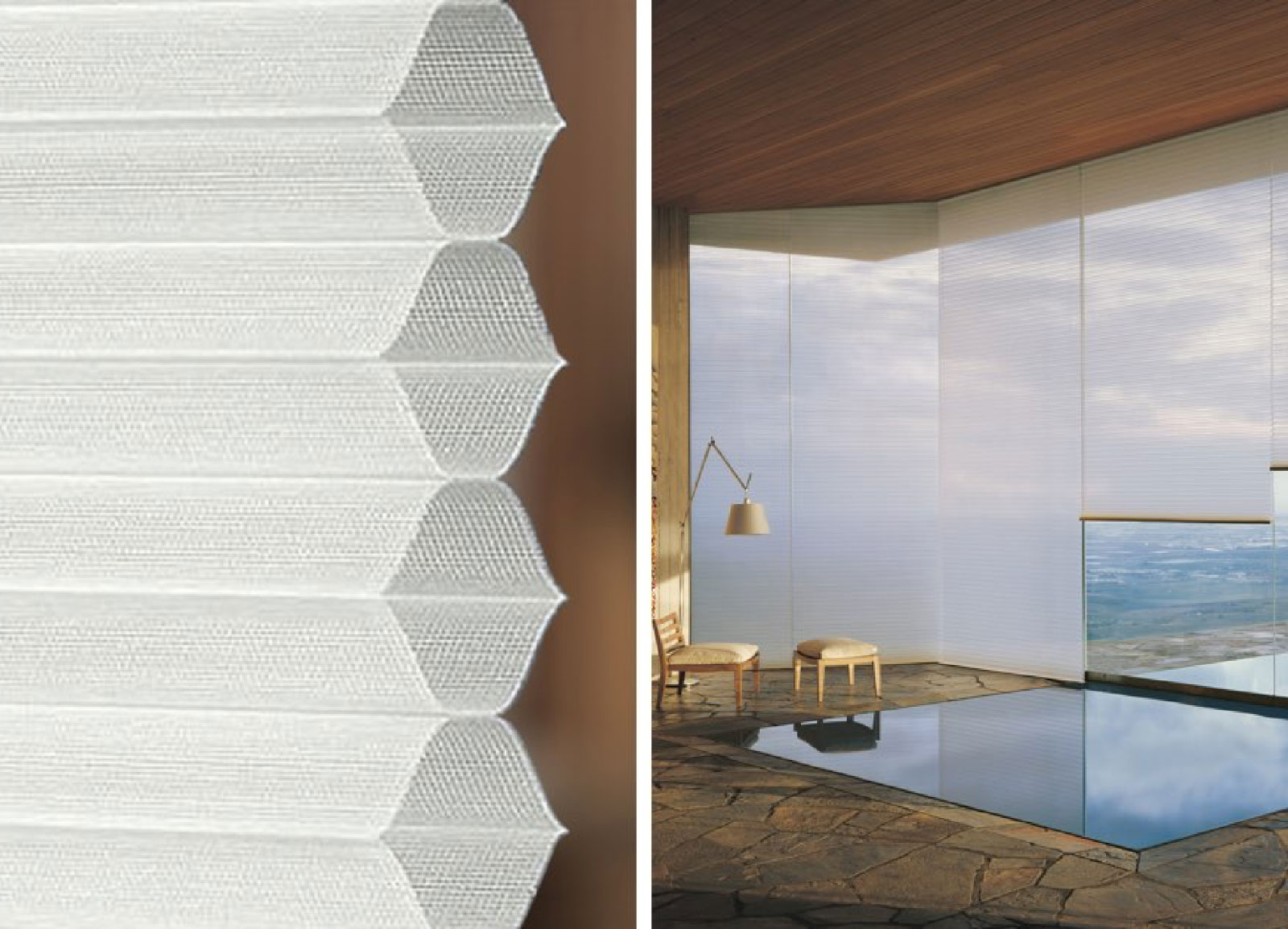 Request a Free In-Home Consultation
Provide your contact information and we'll get back to you in 24 hours to schedule your free window treatments consultation and more.
Engineered to reduce the 50% heat-loss that happens through windows, Duette® shades are a line of honeycomb shades by Hunter Douglas that offer superior temperature control all year round.
A luxurious, diverse selection of light-diffusing and room-darkening fabrics offer you and your family maximized comfort and privacy. Choose a blackout fabric for the ultimate movie night or a light-filtering one to illuminate your space with a soft-lit glow.
With the ability to fit a wide range of windows, they create a soft, crisp, modern look.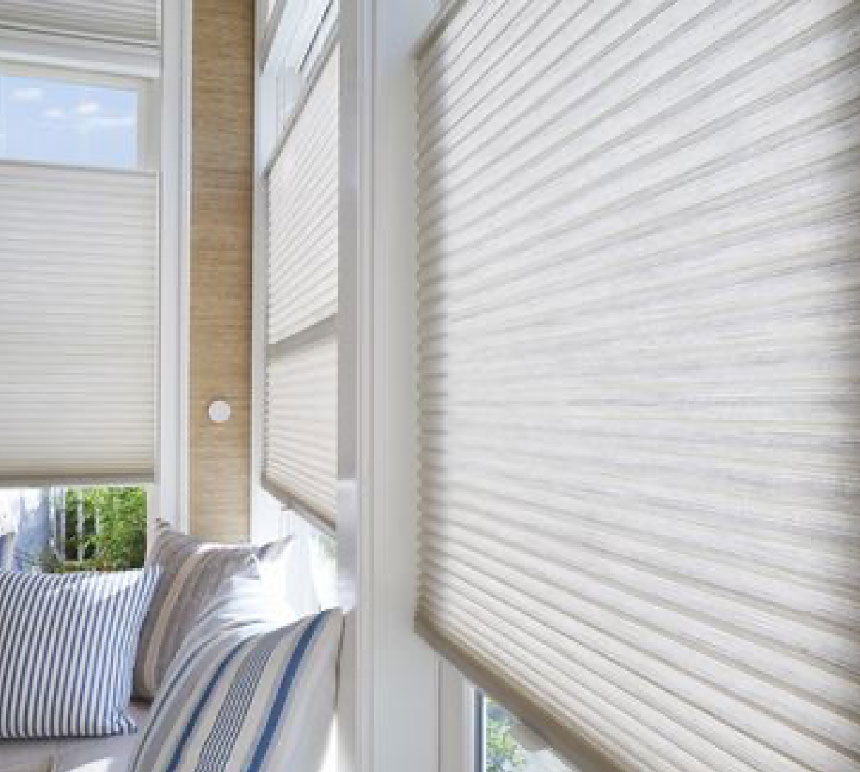 Duette Shades Features and Benefits:
From appearance to practicality, the Duette® honeycomb shade elevates your home's efficiency to a whole new level.
Energy-Efficient:

Uniquely-shaped, precision-designed pockets trap air to insulate your space, keeping it warm during winter and cool during summer.

Lightweight:

Perfect for large windows that require light shades or motorization.

Soundproofing:

Unique cell shape offers excellent sound absorption, reducing echo and noise for a tranquil home.

Versatile:

Cordless and motorized options for increased child and pet safety.

Affordable:

Accessible to businesses and households with all budgets.

Family-Friendly:

Available cordless and motorized for enhanced child and pet safety.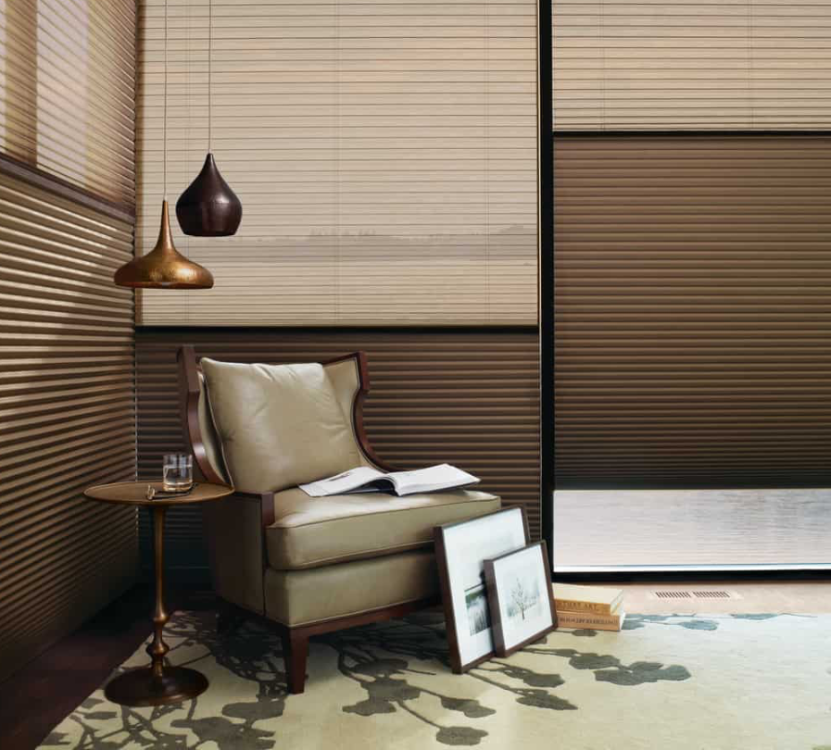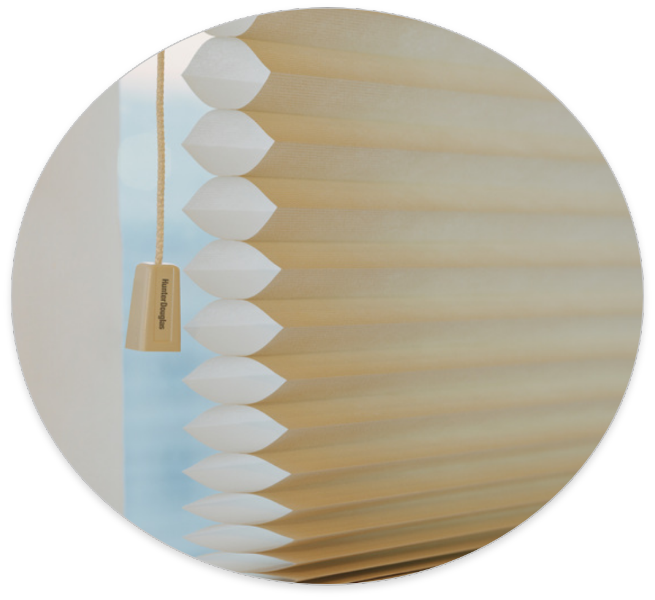 Duette Shades
Customization:
With Your Home in Mind
Duette® shades come in single or double honeycomb cells, making them the perfect solution to enhance insulation and style. While single cells are sufficient for milder climates, we would recommend double honeycomb cells for rooms that must survive harsher seasons. Available in opaque and semi-opaque fabrics to give you the privacy you desire, you'll love our selection of pleat sizes, colours and textures to get the look you're after. For a bold statement, try selecting a vibrant red Duette® shade as an accent to white french windows.
Duette Shades
Motorization:
Designed to Simplify Your Life
For a convenient and safety-conscious option, our motorized Duette® shades offer hands-free operation. Designed with quality in mind, these shades are crafted to be durable and sturdy for long-term use, offering smooth, silent operation. Schedule them to lower during the hottest parts of the day while you're away at work, or lower them from the comfort of your bed, with the touch of a button.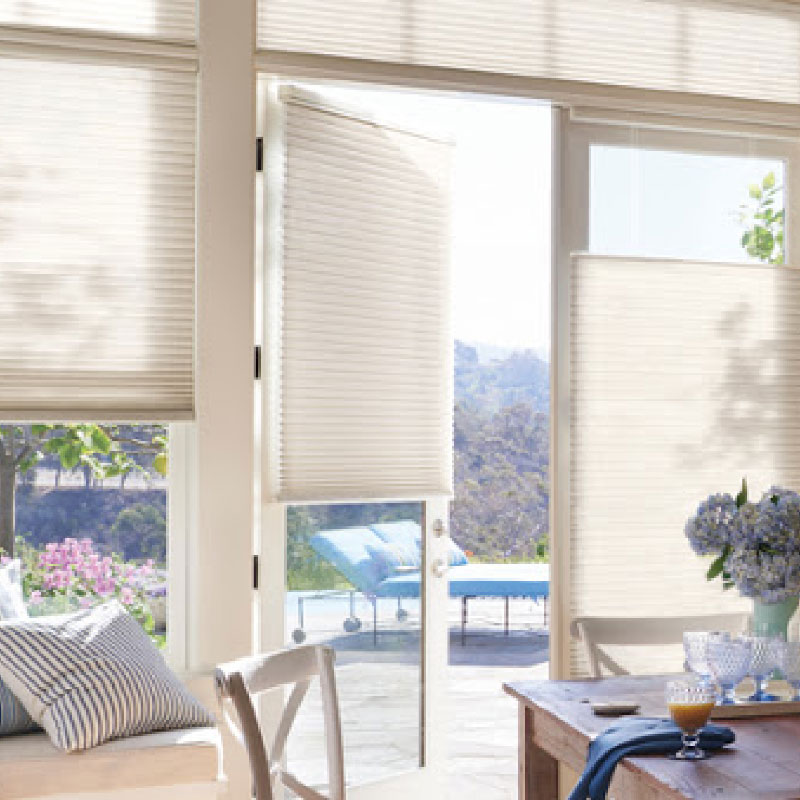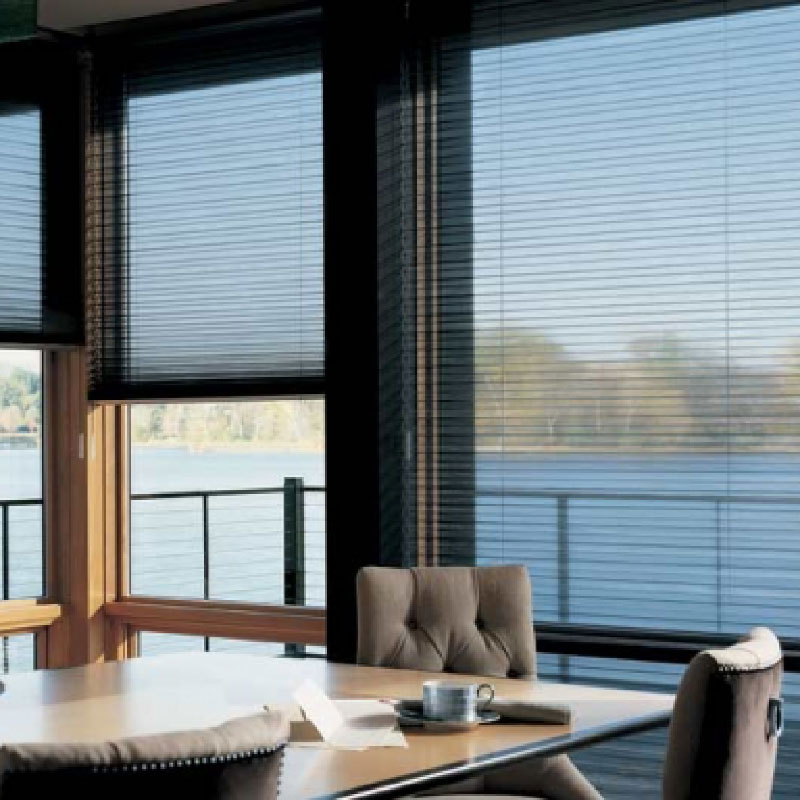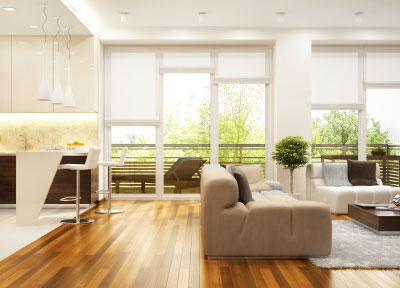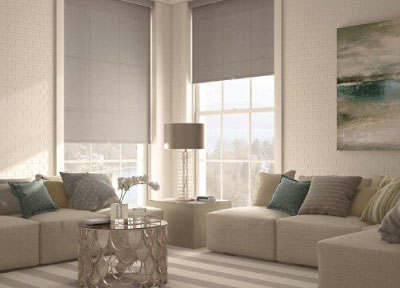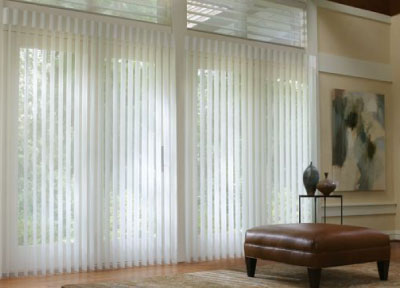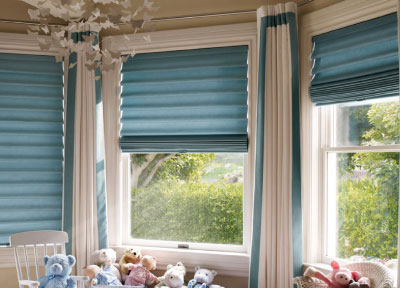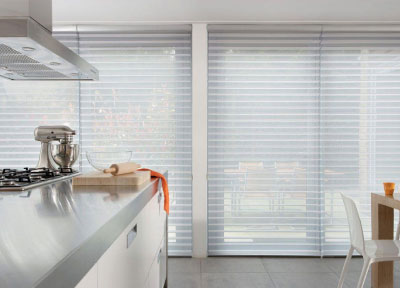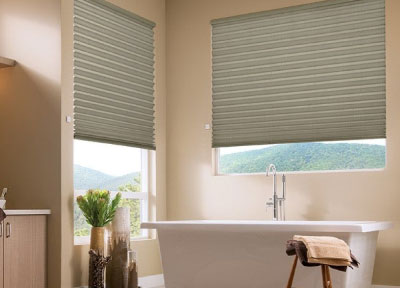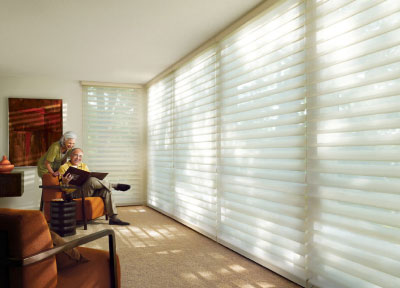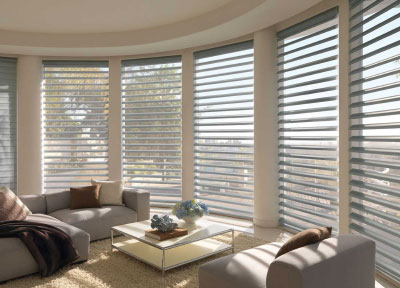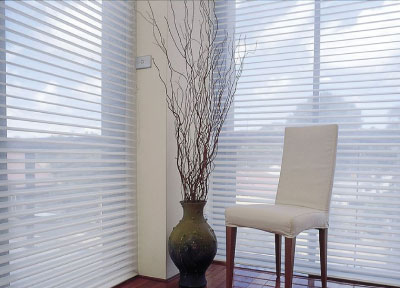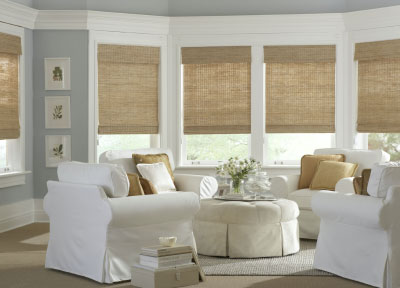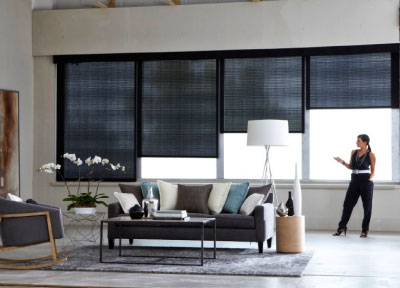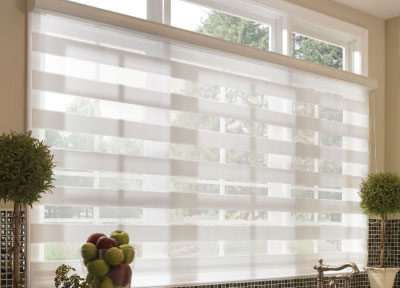 Durable, precision-crafted window treatments that cater to your every need.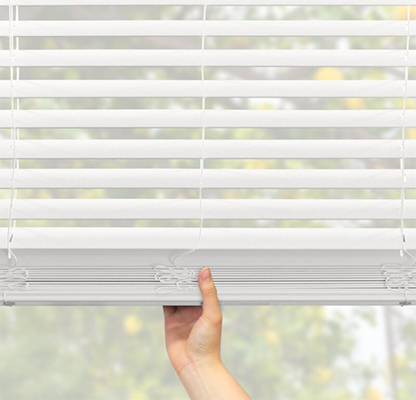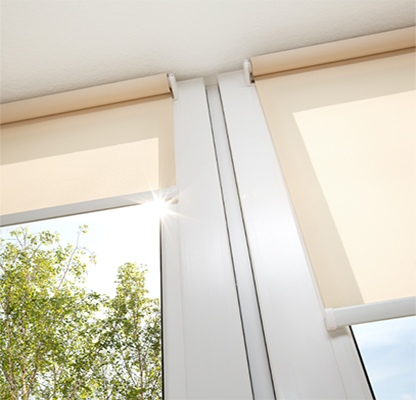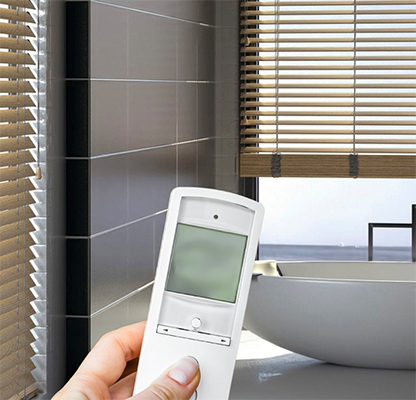 Due to our connections in the industry, we are able to pass along savings of at least 10% and up to 50% off the average marketplace price.

Professional
Installation
We offer an unmatched level of turn-key installation service, regardless of project complexity.

Our commitment to customer service is aimed at going above and beyond your expectations.

Every one of our products comes with the manufacturing company's long-term warranty against manufacturing defects.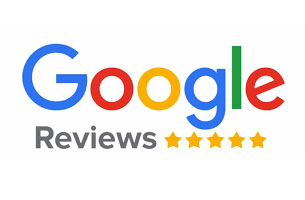 Not sure what you need?
Book a free in-home consultation with our window treatment experts.