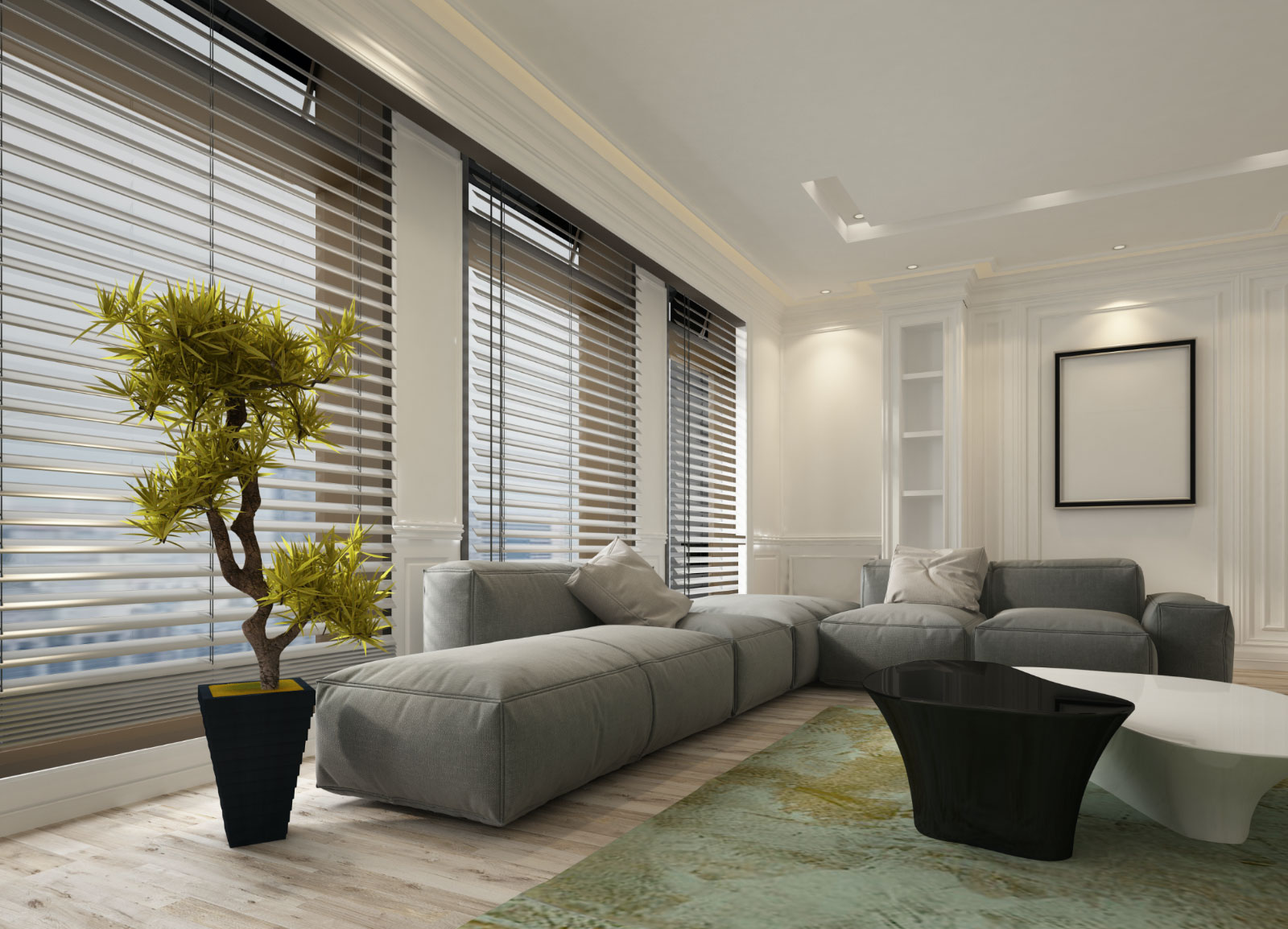 Request a Free In-Home Consultation
Provide your contact information and we'll get back to you in 24 hours to schedule your free window treatments consultation and more.
Aluminum Venetian blinds can complement any home with their polished and sleek design. Available in a number of sheens, finishes and colours, they adapt to the decor of any home or business.
Being incredibly versatile in their performance, they do it all. Aluminum blinds withstand the wear and tear of everyday living better than any other window treatment; whether brought on by regular use, children or pets. 
With a beautiful design and an attractive price, these blinds are easy to operate and built to last.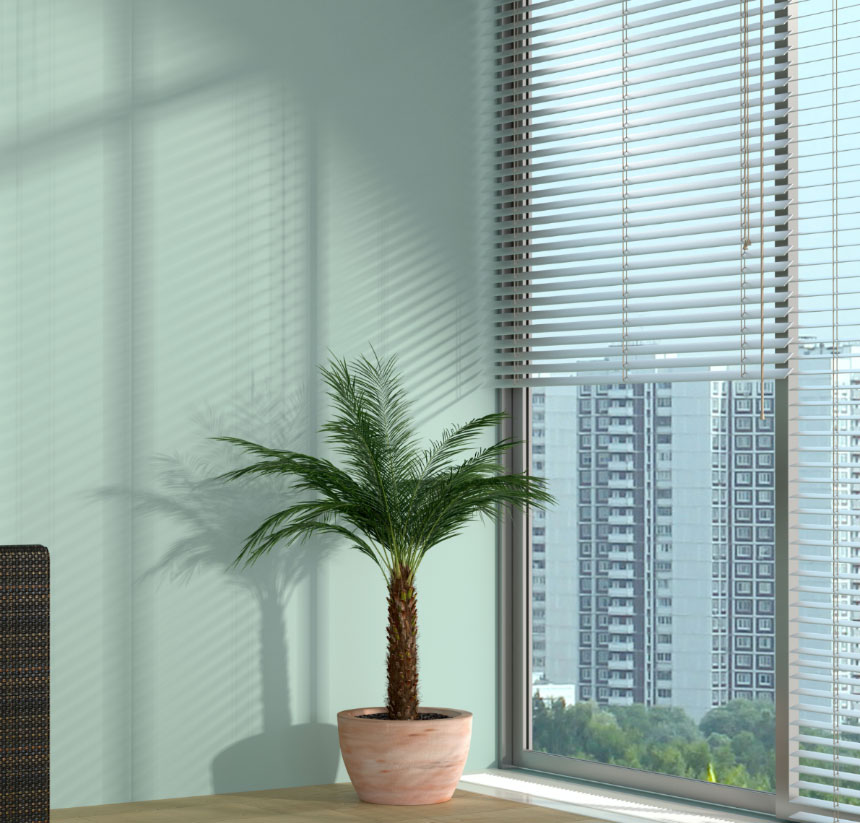 Our aluminum blinds form the perfect marriage of modernity and functionality.
Durable:

Spring-tempered slats bounce back when bent, resisting dents and kinks.

Moisture-Resistant:

Perfect for steamy, high-humidity rooms like bathrooms and kitchens.

Low-Maintenance:

A dust-resistant coating and naturally-smooth surface make for simple upkeep.

Sophisticated:

Minimal, understated design beautifully complements a variety of decors.

Maximized Privacy:

Opaque slats in room-darkening options keep your family and business safe from prying eyes.

Family-Friendly:

Available cordless and motorized for enhanced child and pet safety.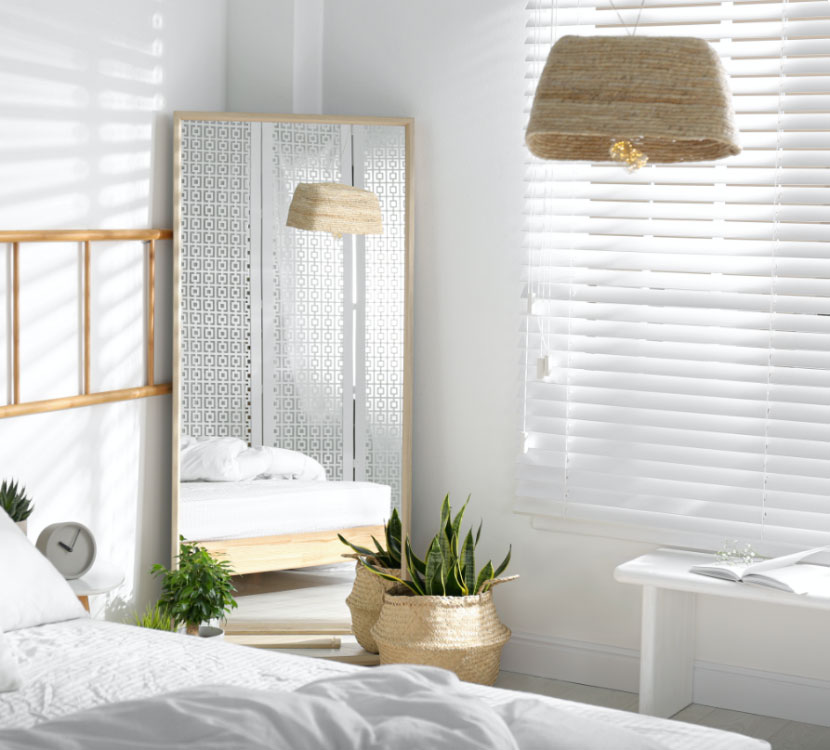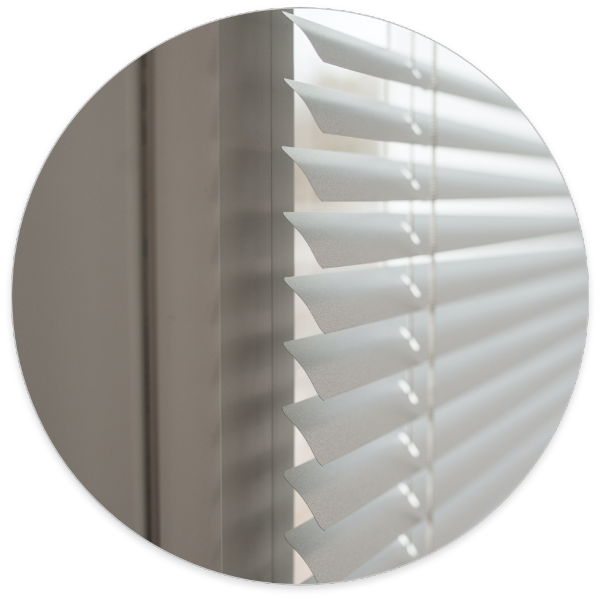 Aluminum Venetian Blinds
Customization:
With Your Home in Mind
These high-quality blinds come in a range of sizes, from our ½" micros to our 2" macros, as well as 6 and 8 gauge options. Our small slats are ideal for taller windows or doors due to their lightweight and easy-to-control nature, causing less stacking when the blinds are fully up. Our large slats, on the other hand, are perfect for large windows. Available in a wide variety of colours, patterns and finishes like matte, metallic and pearlescent, you're sure to find the perfect fit for your interior.
Aluminum Venetian Blinds
Motorization:
Designed to Simplify Your Life
If our broad selection of cords, tassels and tilt wands don't fit your needs or style, you'll love the motorization options available at Express blinds. With the touch of a button, your slats are lifted to reveal the view or lowered to give you the privacy you require. Whether you're home or away, automate them to your unique schedule, day and night. This gives the added benefit of security, making it look like someone is always home.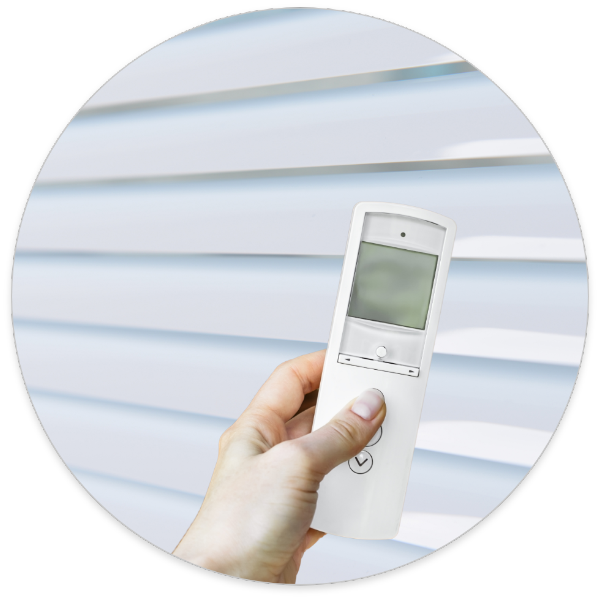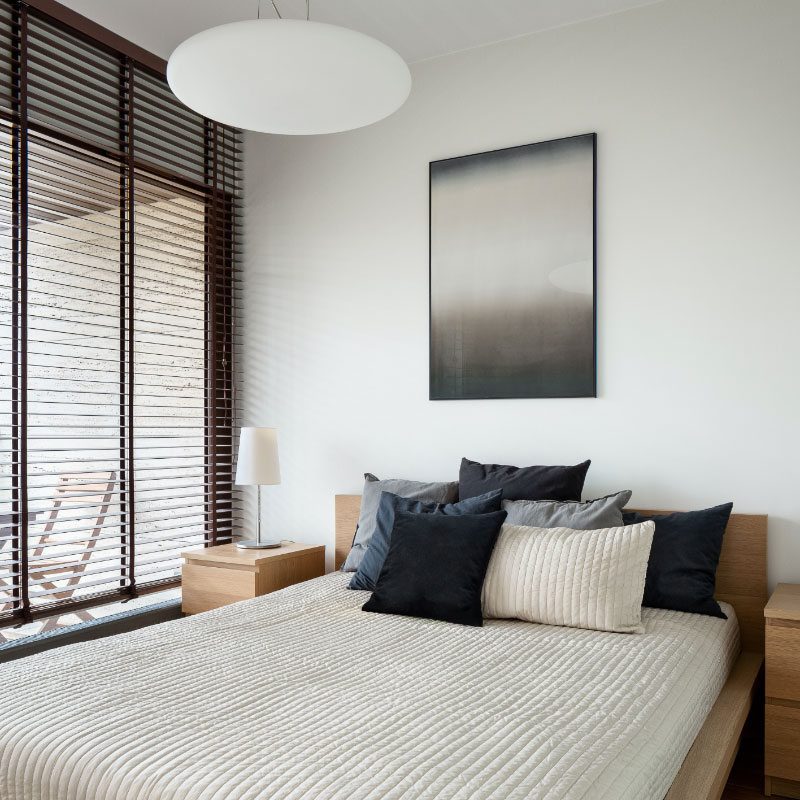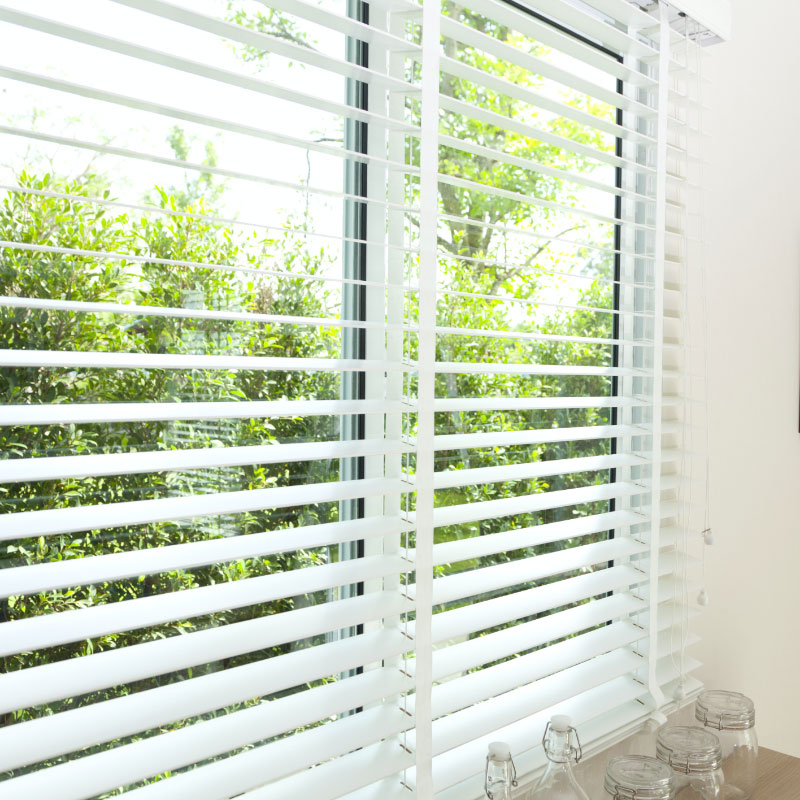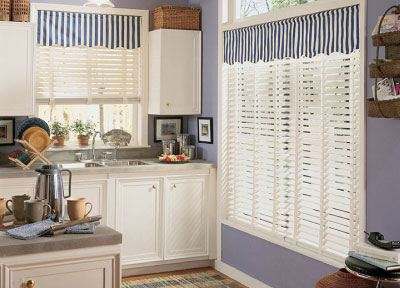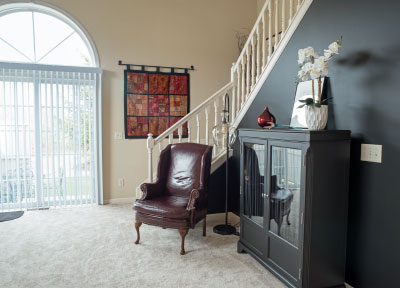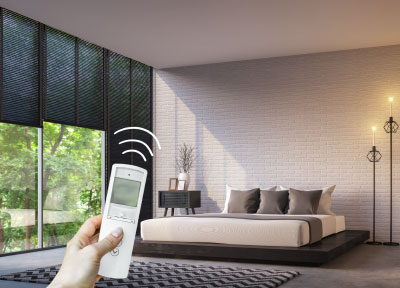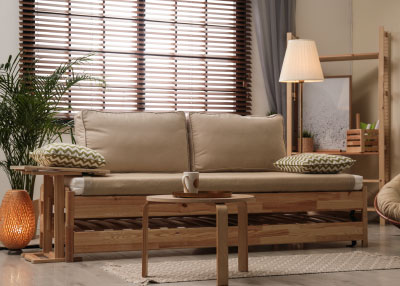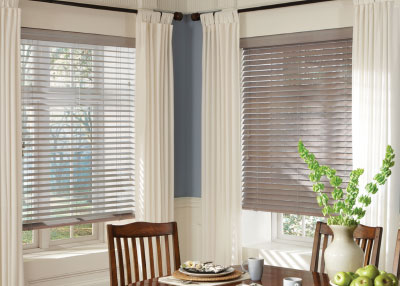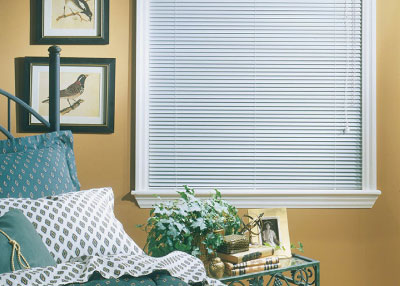 Durable, precision-crafted window treatments that cater to your every need.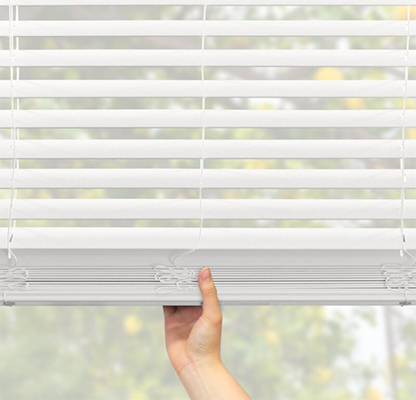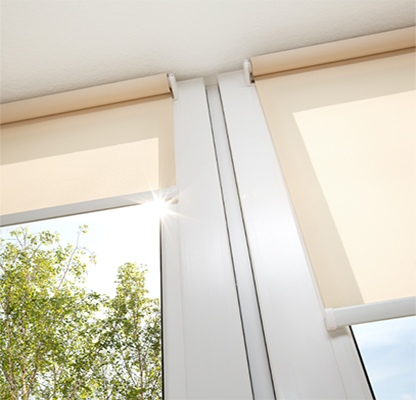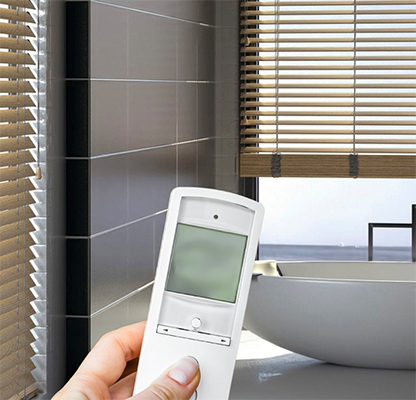 Due to our connections in the industry, we are able to pass along savings of at least 10% and up to 50% off the average marketplace price.

Professional
Installation
We offer an unmatched level of turn-key installation service, regardless of project complexity.

Our commitment to customer service is aimed at going above and beyond your expectations.

Every one of our products comes with the manufacturing company's long-term warranty against manufacturing defects.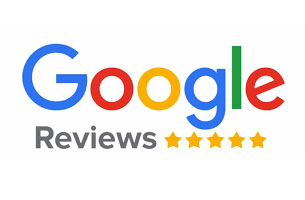 Not sure what you need?
Book a free in-home consultation with our window treatment experts.